As it has already been said, we have started an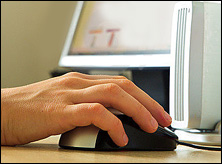 international forwarding service under the name of JAN OKOUN International Forwarding in 1994, offering road, rail, sea and air transportation services.

Toward the end of 1997 the legal form changed and a new company called JAN OKOUN International Forwarding Ltd. was registered with the Commercial Register at the Regional Court in Ostrava, Czech Republic (sect. C, rid. 17 326).

Office: Ostrava

,

Dlouh

a

3
We offer all kinds of international transportation services, delivering a wide range of cargo from single packages to specific heavy haul and oversized freight, including combined transportation (Road & Rail and other combinations).